30 Nov

Road Rage Awareness Campaign by Mehaan Charitable Foundation in association with Gurgaon Traffic Police at Raahgiri Sunday Nov 22, 15
Our awareness campaign was much appreciated by the general public and most of them willingly supported the cause. 
The main highlight of our awareness program was our pledge board which was endorsed willingly by all who visited us.
Road Rage Awareness Campaign by Mehaan Charitable Foundation at Raahgiri – 22 Nov, 2015 (SUNDAY)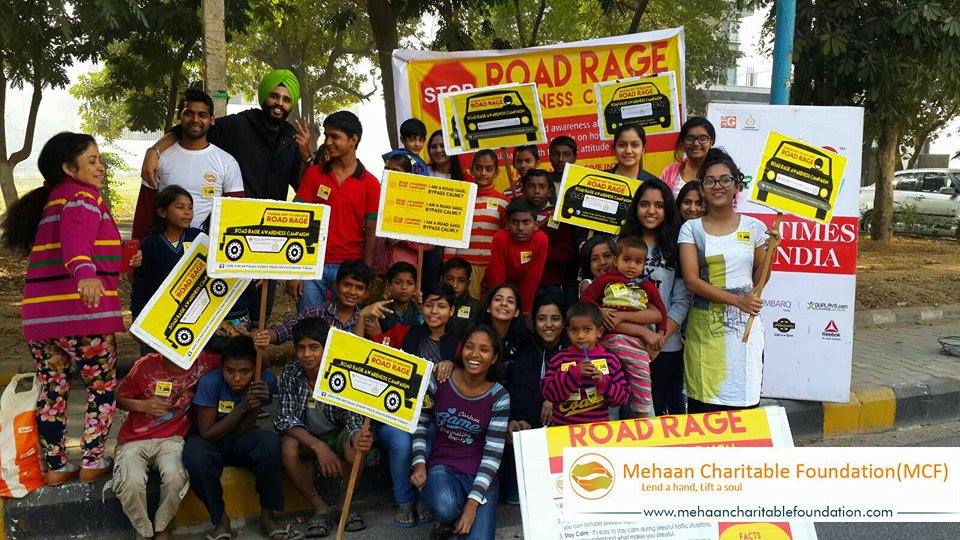 Volunteers made sure that campaign stickers should be worn by all and even asked the adults to participate a fun quiz which Mehaan's team had specifically designed for the cause. The data compilation would help us and also would provide an insight about to what extent people get engaged into roadrage.
We also like to thank Sambhavna Natak Manch for supporting our awareness program with their enthralling and enthusiastic performance. Altogether we made an impact and look forward to bring a positive change on roads. Kill the road with the kindness.
Pledge not to indulge into road rage!!
A simple smile can do wonders.
Patience, kindness and calmness are the tools to fight back roadrage.
Stay safe, drive safe.
Have you come across such incidence of road rage or faced one? Do you feel the urge of changing things around?
Then connect with us:
PARTICIPATE AND BE A VOLUNTEER