Urging contributions for Tamil Nadu floods for arranging relief material support and medical camps.
Mehaan has always provided its support to disaster hit areas varying from Jammu and Kashmir floods to earthquake stricken Nepal.
This time too we are going to standby Tamil Nadu and organize support and help from our end. It is not only Chennai but its nearby areas that are submerged in floods and currently isolated.
We can't keep waiting and praying for the families stuck in the floods.MCF has collaborated with local volunteers team and United Charitable Trust run by doctors.
We are currently focussing to work in Cuddalore and Puducherry area of Tamil Nadu. Local people are currently living in schools and temporary shelter homes without food, water and electricity.
Diligent volunteers, social leaders, organisations, corporates and individual donors can lend support to us for this noble cause by donating funds, relief material and basic medicines.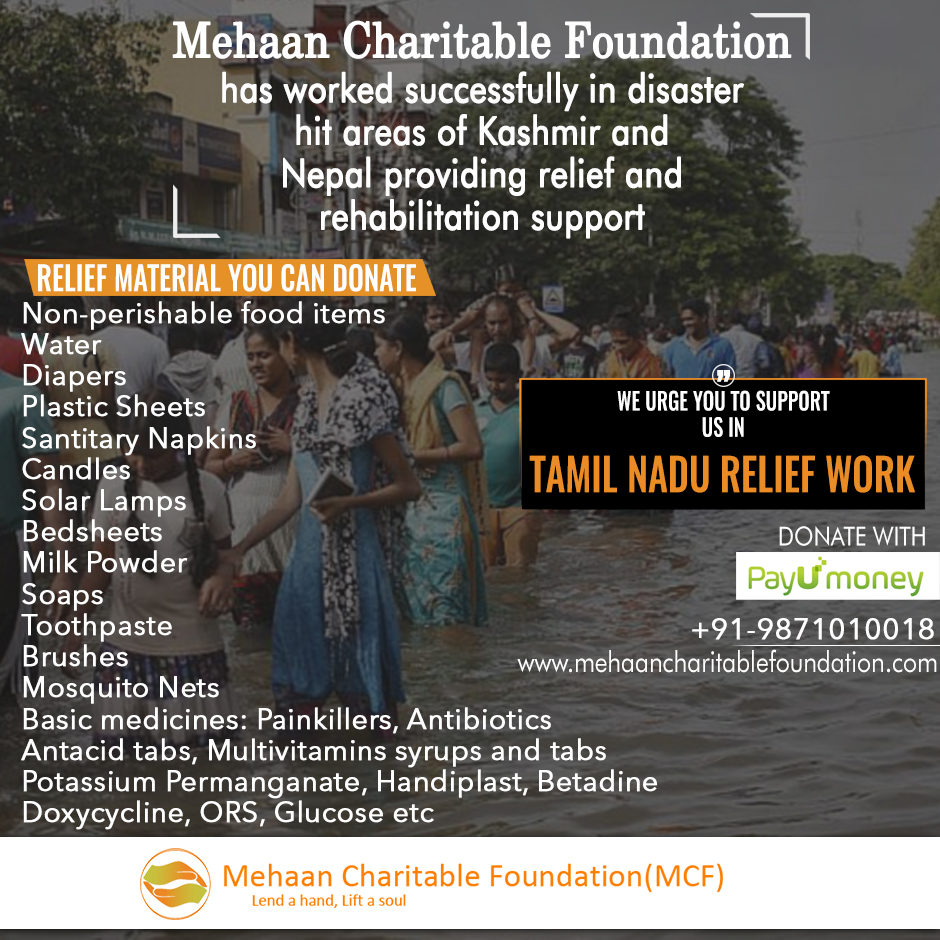 Volunteers can email us at:
Email: mehaancharitablefoundation@gmail.com
Specifying the support they can provide or can call us at :  +919871010018
For funds transfer you can directly make the transfer online through our Payu link or through bank transaction.
Bank details:
Mehaan Charitable Foundation
Bank account number:50200007725303
IFSC Code: HDFC0000572
To know more, join our event on Facebook. Click here.