23 Oct

Acid Attacks Eroding The Humanity

Globally, the majority of acid attacks occur in India, Bangladesh, Pakistan, Cambodia, Nepal and Uganda. Although the numbers of British victims are increasing and include, most famously, model-turned-presenter Katie Piper.
In India, at least 5 women in a week is subjected to acid attack.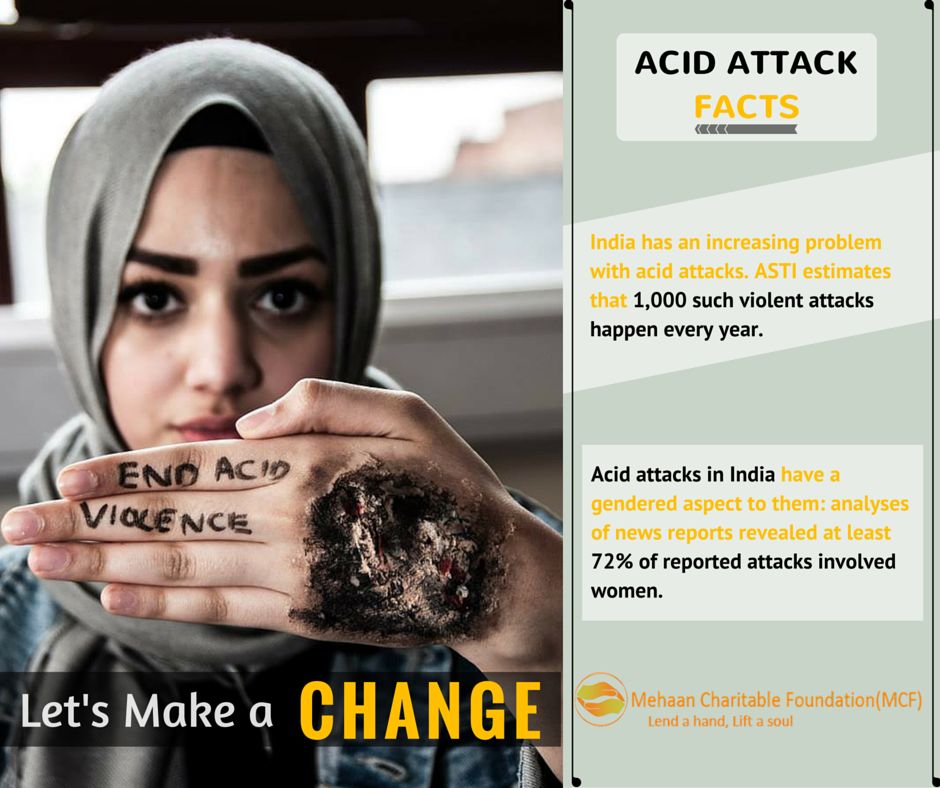 These acid attacks occur due to various reasons relating to domestic or land disputes, dowry demands or revenge. In many cases they are a form of gender based violence, perhaps because a young girl or woman spurned sexual advances or rejected a marriage proposal.
The reason may be variant but the devastation that it causes is  the most grievous and permanent. The basic issues related to acid attack victims range from the severe pain, agony, self acceptance to rebuilding their identities.
Acid attacks leaves the victims with a permanent damage which includes total disfiguring of face, loss of physical features, loss of sight and hearing making them handicapped. The acid attack victims often have to undergo extensive plastic surgeries which are highly expensive. The cost of these surgeries often trap them and their families members in a debt circle.
Strict laws and regulations from government side are needed in order to curb such attacks.  Government have recently granted a central fund for such victims which is a good gesture and would indeed provide some monetary help to undergo treatment for such victims.
Mehaan as a welfare oriented organisation have decided to provide help to such victims through a new initiative of providing free laser treatment to the acid attack victims for their scars.
In coming months we would be sharing the stories of the acid attack victims and their ongoing treatment of scars under this initiative.
You can also extend your help and support for this initiative. We do not seek government grants or  grants from the corporates. We are currently extending support from our own resources.You can support us individually or as a volunteer in raising funds for this initiative.
\
TO PROVIDE SUPPORT AS A VOLUNTEER
Bank details
Mehaan Charitable Foundation
Bank account number: 50200007725303
IFSC Code: HDFC0000572
Pan No: AADTM7499N